New England inbound and outbound digital tourism marketing
How can we help you? Schedule a FREE 1-hour consultation.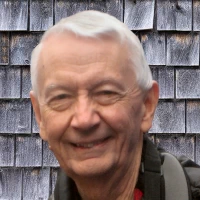 Hi! I'm David Boggs, founder and owner of ACRO Global
. Since 2000 we've been providing
Digital Marketing Services
to tourism businesses and destinations - in New England and globally - that are targeting the
New England market
. We'll give you the competitive edge you need by consulting on strategy to leverage your online investment for maximum overall business ROI, and by developing and executing effective, research-based digital marketing and advertising campaigns:

Google Ads campaigns
to get your offers in front of your most valuable potential customers
fast

Comprehensive
testing and tuneup
of your website for max prominence in Google organic search

Persuasive copywriting
of your website and ads for higher engagement with your target audiences

Conversion rate optimization
of your website to get you more leads, bookings and sales from website visitors

Web analytics
for actionable performance measurement and continuous improvement to maintain Google ranking

For international clients
,
optimization and localization
of your website for sustainable competitive advantage in the New England market
Why you should work with us
We're New England inbound/outbound specialists who understand the tourism business and talk your language.
We have a local presence on the ground - and extensive contacts with business, media and government - in both (1) Boothbay Harbor and throughout the State of Maine and (2) Boston, Massachusetts, the gateway to all of New England.
You'll get the benefit of our business strategy, marketing and advertising experience in New England tourism since 1995.
The work we'll do for you will get you more and better-qualified website traffic, more conversions, more leads, more bookings, bigger sales, and higher return from your online investment.
You'll get personal, professional attention - and traditional New England integrity and quality - from experienced, top-level New England people.
And all our work is covered by an unconditional money-back guarantee.

Risk-free 30-day trial: if after one month you're not totally satisfied, we'll return all fees you've paid to us.
Contact us:

ACRO Global
Boothbay Harbor Office
Boston Office
Contact

Follow Us on Twitter