Direct-Response Search Advertising with Google Ads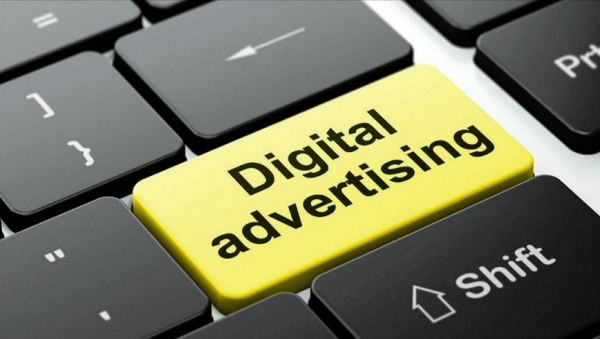 Direct response marketing is a type of marketing that elicits an easy, specific, immediate, measurable response to an explicit offer of something of value to the prospect...
...as distinct from mass marketing that's primarily intended to keep your company name and products constantly in front of prospects through a variety of (expensive) media, in the hope that you'll be top-of-mind when someone is ready to buy a product like yours.
We believe that for best effectiveness and highest return on investment, advertising that produces immediate direct response from prospective buyers should be the first priority for any tourism business owner whose product lends itself to this approach.
And that Google Ads provides the best single set of tools available for implementing direct response online.
Our Basic Principles of Direct Response Marketing
In designing and executing any online direct-response campaign, we follow these basic principles:
Every Web page, ad or other piece of online marketing collateral shall:
Begin with a headline that immediately grabs readers' attention so they read further instead of clicking away.
Present a clear and valuable offer.
Include a crystal-clear call to action: tell people exactly what you want them to do.
Make it easy for them to do it.
Capture contact information.
Collect actionable stats and use them to improve your offer and execution.
Be readily findable in Google search, and deliver a persuasive message.
We'll create for you direct response campaigns that:
Extend offers that are attractive to your ideal customers at every point in the buying cycle: shopping around for product ideas, choosing a desired kind of product, seeking sellers of that kind of product, ready to buy.
Use persuasive, sales-oriented copy
Contain a clear call to action
Contain a reason to respond without delay
Provide simple, specific instructions for responding
Provide actionable feedback for us to use to help you refine your offerings, communications, delivery and pricing.
Generate follow-up(s) to every interaction
Deliver a high return on your marketing investment
Deliver immediate, measurable results
As a by-product, enhance your image
How Google Ads work
Sponsored listings with Google Ads place your ads on Google's search-return pages, and on those of other Google partner search engines and directories; as well as (optionally) on relevant pages of Google partner content sites with high traffic.
International and local search options are available also.
You pay nothing for search ad impressions (views); only for incremental visits to your website that occur when someone clicks through from your Google Ads ad to a landing page on your site.
We'll cap your daily click charges through Google's budgeting mechanism.
Then we'll help you select the most relevant keywords, then create your ad groups and ads and provide ongoing bid-management and campaign adjustment services, to maximize results for your budget.
The biggest advantages of Google Ads are:
Enormous 20% share of travel/tourism searches, 27% revenue share
Virtually instant-on (no waiting for search-engine indexing)
Ability to control ranking and spend through ad and landing page quality and the bidding process
Widespread, selective distribution via worldwide search and display networks
Integration with Google Analytics, for measurement, performance assessment and ongoing improvement
Google offers many features and options for Ads campaigns and Analytics reports. We'll work with you to select those that will be most effective in reaching your business objectives:
Search ads
Contextual ads
Text, image, video and mobile ads
Keyword suggestions based on Google's enormous database of actual searches
Targeting by location (country, state/region, city), language, demographics, interests
Ad scheduling for any time zone
Performance reports by campaign, ad group, keyword, geographic area, device (mobile vs. desktop), more...
Ad quality scoring
Diagnostic tests of your pages
Conversion tracking
Remarketing to site visitors who don't convert
But please bear in mind that creating and deploying an effective paid search campaign - one that successfully converts the additional well-qualified visitors our ads will be sending to the site - is not something that we can do unilaterally. Time and effort by client staff, Web developers, hosting company and possibly others will be required to get all of the potential value from the ad campaign. Landing pages on your site to which our ads send prospects need to deliver what the ads promise, and start the visitor on the path to conversion (sales for you!).
Our Tourism Search Advertising program includes:
Preliminary site audit for conversion capability, reported to you - no cost or obligation
Then, when you agree to proceed:

Simple written contract for your approval
Comprehensive site audit with specific recommendations for added landing pages and on-page changes to improve your site's conversion performance, for implementation by your own Web developers
Google Ads campaign online within 20 business days with:

5 ad groups
20 ads
100 keywords

Ongoing ad testing and campaign improvement
Location targeting and ad scheduling, if appropriate
Easy-to-understand monthly reports on key campaign performance indicators
No long-term agreement required - following 30-day trial period, contract auto-renews monthly.
One-time $595 setup charge
Fixed monthly fee of $395 including ACRO campaign management fee of $220 and $175 click charges we will pay to Google

Risk-free 30-day trial: if after one month you're not totally satisfied, we'll return all fees you've paid to us. (Note that Google Ads click charges are per Google's terms of service absolutely unrecoverable.)

Search Advertising with Google Ads - Resources


We'll be pleased to quote terms and pricing for larger Google Ads campaigns - just send me an e-mail with details. -David
To get your preliminary site audit for conversion capability with no cost or obligation, just fill out the short form below telling me:
Your name
Your e-mail address, to which to send the results of your FREE preliminary site audit
The URL of your website
Then send it off to me, and I'll e-mail you the results of our preliminary audit of your site.


And for further information on digital advertising, here are some authoritative resources:

Google Ads: Get in front of customers when they're searching for businesses like yours on Google Search and Maps. Only pay for results, like clicks to your website or calls to your business.

The Interactive Advertising Bureau (IAB): IAB fields critical research on interactive advertising and educates brands, agencies, and the wider business community on the importance of digital marketing.
Boston Interactive Media Association (BIMA): BIMA is New England's largest digital media-focused community, comprised of digital marketing professionals who plan, buy and sell online media and have business interests in the New England market.