Special Offer for Maine Tourism Association members: FREE website accessibility test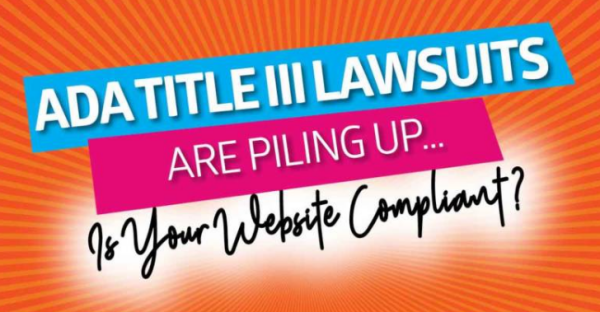 Maine Tourism Association member:
You've probably seen this warning about website accessibility litigation that MTA sent out recently by e-mail:
"Website accessibility claims are on the rise, and in particular for those in the hospitality and tourism industries. In 2018, litigation related to website accessibility increased by approximately 180% compared to 2017. As of late, the increased use of digital devices and accessing information online during the pandemic, paired with large increases in lawsuits at the state level, has shined a spotlight on this formerly lesser-known issue. While you are likely aware of how Title III of the Americans with Disabilities Act (ADA) relates to physical spaces, you may not be aware of how exactly the requirements translate to online accommodations.

"Join the Maine Tourism Association and HospitalityMaine on Wednesday, November 4th at 11:00 am for an hour-long joint webinar with Verrill attorneys Tawny Alvarez and Doug Currier. During this session, you will learn background on how ADA Title III is applicable to your website, common pitfalls and risks, and best practices for compliance. At the conclusion of the program, a live Q&A portion will allow attendees to ask their most pressing questions on the subject."
You're probably familiar with Americans with Disabilities Act Title III as it applies to physical spaces used by your customers.

But what's this about website accessibility?
Here in a nutshell is what you need to know: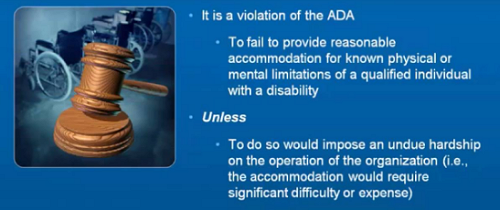 The Americans with Disabilities Act (ADA) Title III, which is enforced by the US Department of Justice (DoJ) prohibits discrimination on the basis of disability by almost any business that deals with members of the public.
Title III requires such businesses to "make reasonable modifications to facilities, policies, and procedures, and take other actions to enable disabled individuals to have equal access to the goods and services they offer."
Because the ADA was enacted prior to widespread use of the internet, Title III and DoJ regulations do not specifically address the internet or provide guidelines for website compliance.
However: in 2018, the DoJ took the position that the ADA applies to the websites of businesses dealing with the public but that "absent the adoption of specific technical requirements for websites through rulemaking, [businesses] have flexibility in how to comply with the ADA."

To address the issue of ambiguity as to how ADA Title III applies to websites, the World Wide Web Consortium (W3C) has created recognized voluntary international guidelines for website accessibility. These guidelines, set out in the W3C's Web Content Accessibility Guidelines (WCAG), detail how to make Web content accessible to individuals with disabilities.
So: is your website accessible under the WCAG? If not, what needs fixing?
We can help you find out quickly.
For a limited time, we will provide FREE for any Maine Tourism Association member who requests it an accessibility analysis of their website using WCAG tools.
To request your free website accessibility analysis based on the WCAG standards, just complete and send the short form below and we'll send your results promptly:
We promise to keep your e-mail address safe.